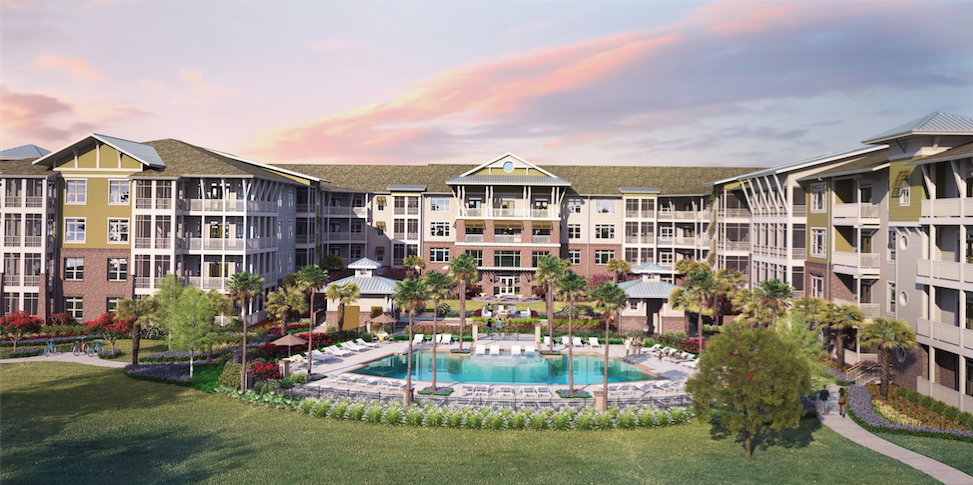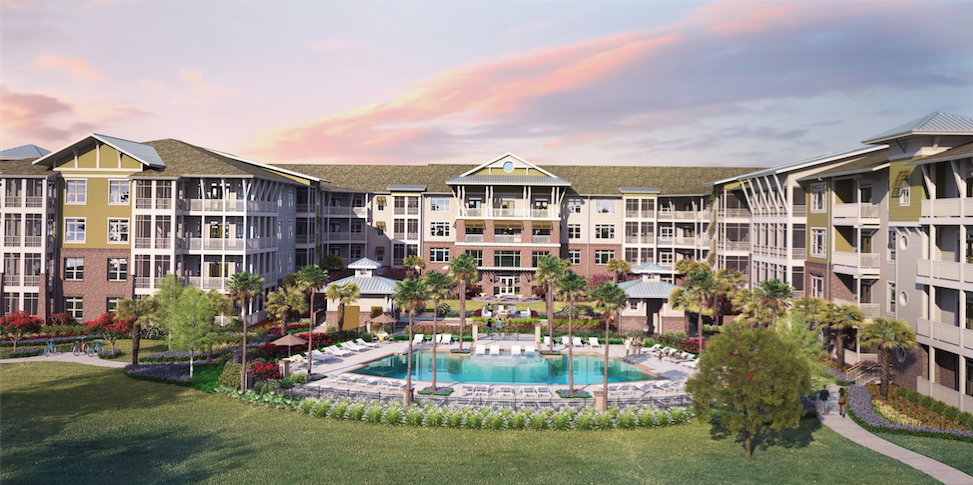 Work is finally underway on a luxury apartment complex overlooking Broad Creek, the last major step in the redevelopment of the Shelter Cove shopping center on Hilton Head Island.
Crews are already preparing the site of the East 1 Shelter Cove Towne Centre apartment building by installing more than 200 piles in the ground to support its parking deck, which should take about 45 days, said contractor Phil Madhere of Grand Oak Construction.
The second building, East 2, received final design approval on Tuesday and is now in the process of securing building permits, according to town urban designer Jennifer Ray.
Once completed, the development will flank Veterans Memorial Park and add 240 luxury apartments to the Shelter Cove Towne Centre area. The first of five wings of East 1 — each made up of about two dozen units — should be available for rent in November 2017, Mahdere said. Contractors would then finish another wing each month.
Both buildings should be completed and opened by April 2018, he said.
Plans also include a bird observation deck between the apartments and the Shelter Cove Community Park, as a compromise between the complex' developer, Southeastern Development Associates, and residents who complained the new buildings would block their view of the lagoon and the egrets, ibises and wood storks that roost there.
That observation deck received approval from Hilton Head Island Town Council last month, but the project still must undergo design approval. That structure will be completed at the same time as the first apartment units of East 2, Madhere said.
Southeastern, formerly called Blanchard and Calhoun, began redeveloping the old Shelter Cove Mall in 2011 with Kroger Co. The center, which now has about 30 restaurants and stores, was named the S.C. Municipal Association's economic development project of the year in March.